Our news
---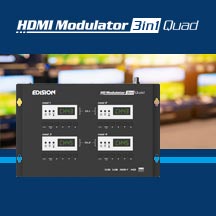 New multi-channel EDISION HDMI modulator! The HDMI MODULATOR 3in1 QUAD, is a 4-input MPEG4 modulator receives ...


---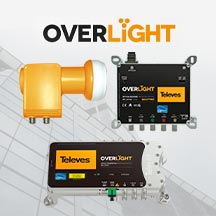 TELEVES OVERLIGHT SET. The brand new and pioneering solution from TELEVES, for converting Satellite and Digital Terrestrial TV signal from Coaxial cable to Fiber Optic for long distances and then ...


---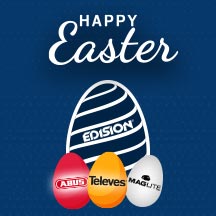 Last working day THURSDAY April 21st, 2022 and first working day TUESDAY April 26th, 2022.


---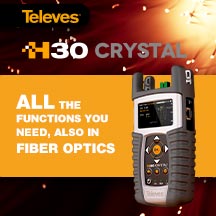 TELEVES H30, comes in new series H30 CRYSTAL, with FIBER OPTIC measurements ...


---
New practical solution from TELEVES, for the RF/Fiber Optic installations, with the ...


---
EDISION PING T2/C. The brand new EDISION receiver for Digital Terrestrial and Cable signal, Full High Definition DVB-T2/C H265 HEVC 10 Bit , plus much more ...


---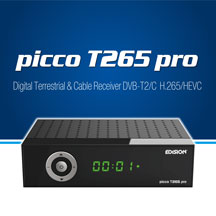 PICCO T265 pro, stands out for its modern design, advanced manufacturing processes and new front panel aesthetics , featuring ...


---
NANO T265+. A breakthrough EDISION decoder model, for receiving ...


---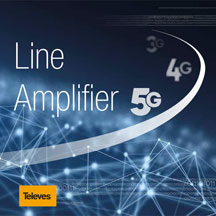 The Televes 552220 and Televes 552320 TV signal line amplifiers with 5G interference cut off ...


---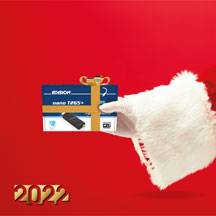 EDISION will be CLOSED from December 24th 2021 until December 31st 2021 (both dates included).


---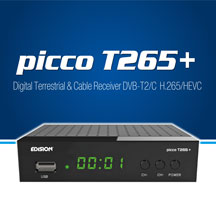 PICCO T265+. New arrival in the category of Terrestrial Digital DVB-T2 and Cable DVB-C, H265 HEVC, 10bit EDISION receivers, plus BONUS TV (certified & approved).



---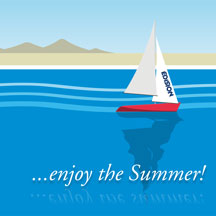 EDISION will be CLOSED for summer vacation from 16th to 20th August 2021 ...


---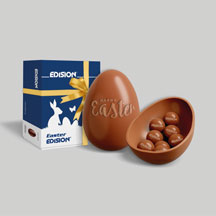 Last working day before the Easter holiday will be THURSDAY April 29th, 2021 and first working day after the holiday will be WEDNESDAY, May 5th 2021 ...


---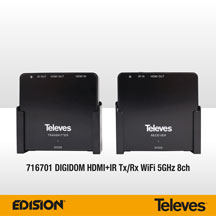 Televes 716701 DIGIDOM HDMI+IR Tx/Rx WiFi 5GHz 8ch. provides the solution for the WiFi 5GHz transmission of an HDMI source, with resolution up to Full HD 1080 ...


---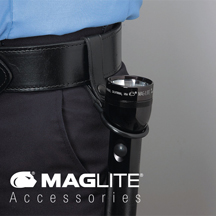 Available in EDISION website, the new product category MAGLITE ACCESSORIES, is here to offer you more for your favorite MAGLITE flashlight ...


---